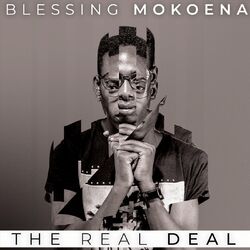 This song is not quite what you would expect to see on Christian Dance Radio, but it is such a beautiful song. The voices are a pleasure to listen to, the lyrics are powerful, and together with the music the song just stole my heart.
This is what Blessing Mokoena writes about her song:
"So a while ago I realized that often in our lives we are all misunderstood at some point, despite our best intentions to do the best we can sometimes our actions are misinterpreted and we are often given labels and brands that aren't truly who we are. Lord knows I done so many terrible things with good intentions and done terrible things with terrible intentions. But every day I'm saying this prayer for God to help me make the right choices every single day even if those choices seem unpopular I am willing to be misunderstood. So I put this in a song I hope you can be encouraged and the song can uplift your soul.
So Thankful to My friend Elaine Mackay for doing this song with me! so much Love! Special Thanks to German Pianist Sebastian Gottlieb for his piano interpretation and to David Godwin Owulo for making the whole Production a Reality! And Diamond Productions for a fun-filled video shoot."
You can enjoy this song on the following platforms:
Spotify:
https://open.spotify.com/track/7mpcacdBsoXcaxhoSaDog4
Deezer:
https://www.deezer.com/track/786786602
Apple Music:
https://music.apple.com/us/album/misunderstood-feat-elaine-mackay/1474866131?i=1474866132
Youtube:
https://www.youtube.com/watch?v=AxdUOyL-KQQ
You can also listen to "Misunderstood" on your playlists: https://open.spotify.com/playlist/7IEtfNo0B0ReZTC6RnwwuP and https://open.spotify.com/playlist/5VLeseZ7pldx4DxXPQVqyb